Welcome to TheCountryBlues.com
Acoustic, Folk & Country Blues in the 21St Century
Old-time blues, acoustic blues, deep blues, traditional blues, pre-war blues, folk blues, primitive blues or Country blues, it has many names, but in its essence it is the pure, ethereal, original music of rural African-Americans that originated in the Southern USA during the 1920s and 1930s. Today, people of all ethnicity and origins play it worldwide. The blues has found kindred musical souls, celebrating the commonality of the human spirit. This website has one simple message: The acoustic blues is alive and well in the 21st Century––nothing more, nothing less. The musicians included here are keeping the traditions alive while helping the old-time blues progress and stay vibrant.
This website is INCOMPLETE but we are working on it. Feel free to pitch in. We have many hundreds of artists listed in the Who-is-Who directory in an effort to catalog everybody who is actively, predominately or prominently playing acoustic blues. Right now we are actively working to get 100 full profiles of worthy artists up. As such, this is a continuously dynamic effort. If you think somebody is missing from the Who-is-Who list, please submit the artist for inclusion. Nobody is purposely "omitted" from this website, as long as they meet the core criteria. In the left side column, you will find full profiles of acoustic & traditional blues musicians worldwide. The profiles feature brief biographical information, photos, YouTube links and other information, as available. New artists are added constantly.
We are presently lining up interviews with these artists:
Happy Traum
John Dee Holeman
Frank Fotusky
Boo Hanks
Blind Mississippi Morris
Jeff Scott
John Primer
Little Joe Ayers
Tom Feldman
Leyla McCalla
Dom Flemons
The 'Who's Who' list includes over 400 active musicians who are making a contribution to the genre today. This is the definitive, and steadily growing, list of musicians from all over the world who play the acoustic blues. If you know somebody who deserves to be on it, let us know.
The in-depth documentary "I wish I was in Heaven Sitting Down" won several prestigious radio documentary awards, including 'Best Documentary' at the New York Festivals. This Podcast provides an ideal primer of the Mississippi Delta blues.
Original musician photos from the portfolio of fine art photographer Bibiana Huang Matheis. Country blues musicians and more. www.bibiphoto.com
A collection of diverse articles, opinions, interviews, musicology, blues related creative writing, and other odd musings, by various authors. Feel free to submit relevant, well written material that advances to the topic.
---
Testimonials
"Frank Matheis is one of the best blues journalists on the scene–a well-informed and independent voice… His terrific new website, The Country Blues, is the fruit of that deep knowledge and fearless engagement with the music we all love."

Dr. Adam Gussow
Professor of Southern Studies
University of Mississippi
Author, musician & musicologist

---

"…I have found your website and podcasts to be a fantastic resource, and just plain fun (for a blues lover like me!)."

Prof. Dr. Steve Garabedian
Dept. of History
Marist College
Author of: Reds, Whites, and the Blues: Lawrence Gellert, "Negro Songs of Protest," and the Leftwing Folksong Revival of the 1930s and 1940s

---

"This site is the greatest!  At last, something that points true fans of country blues to the quality of music that's out there.  I could spend hours, days even, checking it all out. "

Dr. David Evans
Prof. of Ethnomusicology
University of Memphis
Musicologist, musician, author of Big Road Blues

________________________________________________________________

"TheCountryBlues.com website that Frank Matheis has so diligently and meticulously created is my main "go-to" source whenever I need information on the contemporary country blues scene.  Teaching several university courses in the blues means that I'm always being asked by my students what's a good source of info on modern acoustic blues.  Without hesitation I shoot them off to Frank's site.  It (and he) are a font of inestimable information presented with the care of someone who truly loves (and knows) the country blues!  There's no other site like it on the internet!"

Dr. Bruce Conforth, musician, musicologist, author

Prof. of  American Culture – University of Michigan
---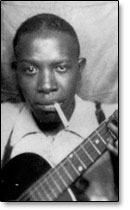 This resource is dedicated to all the old masters, the itinerant minstrels, blues shouters, songsters and pickers who never saw fame and fortune in their own time, and could hardly imagine the posthumous love and adulation that would be bestowed upon them. All those great "musicianers" before our time : Robert Johnson, Peetie Wheatstraw, Frank Stokes, Blind Blake, Blind Willie McTell, Blind Boy Fuller, Sleepy John Estes, Son House, Willie Brown, Muddy Waters, John Hurt, Texas Alexander, Lonnie Johnson, Tommy Johnson, Fred McDowell… and countless others…and not to forget the generations following, the people we knew and loved in our time:  John Jackson, John Cephas, Jerry Ricks, Nat Reese, Flora Molton, Bill Harris, Archie Edwards, Sonny Terry & Brownie McGhee, Big Joe Williams, Connie Williams, on and on. We love and miss you. We also tip our hat to all the blues musicologists worldwide.
"Never play a note you don't believe."
- Ernest Banks