Frank Matheis
Publisher/Editor/Writer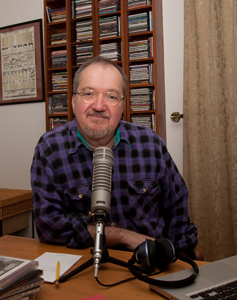 Frank Matheis, residing in the Hudson Valley of New York, has been close to the blues genre since he was a kid. He has been active in the blues on every level – from serious listener, record & CD collector, street musician, radio producer, DJ and writer. In many ways he is a "record store musicologist", driven by passion and love for the roots & blues in a lifetime of living in music. He's just doing what he has always done, following his weird lifelong obsession to tell other people what to listen to.
>>Learn more about Frank.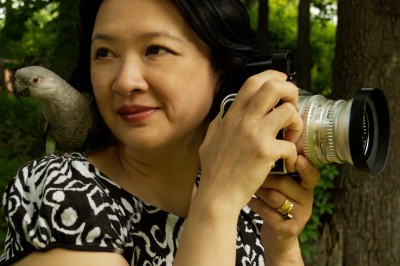 Bibiana Huang Matheis
Photographer 
Bibiana is a professional fine art photographer in New York. For years she has accompanied Frank on his radio, writing and concert emcee work to photograph musicians. While this is a small part of her portfolio, it is a big part of this website. Check out her other work at:
Maya Matheis
Webmaster/Designer
Raised with the blues all around her at home, Maya Matheis, photographer and freelance web designer, is a 2007 graduate of Bard College at Simon's Rock. She has recently spent several years traveling all over the world and working as a teacher in France and in the French Caribbean paradise island of Martinique, where she listened to a lot of zouk and and reggae. Maya holds a Masters degree from  the Brown School of Social Work at Washington University in St. Louis, and she us currently enrolled in the doctoral program in Clinical Psychology at Louisiana State University.  She is an avid reader and traveler, and plays guitar and ukulele.
Julie Fox – Australia Correspondent
The acoustic and traditional blues is popular internationally, and many fine musicians play the oldtime blues, but some are far out of sight. Australia is perhaps the most likely to be overlooked. Even though some Australian blues players have made a name for themselves abroad, many other fine players deserve greater exposure. That's why thecountryblues.com welcomes our new correspondent down-under, Julie Fox, who resides in Mollymook Beach, a small country township, three hours south of Sydney. She will cover the acoustic players down under and will give us an insider's view of the Aussie scene.
Julie combines her three passions: music, writing and photography. For more than 20 years ago she has been taking photos of musicians, and writing reviews of gigs, CDs and festivals for the Sydney Blues Society. Joining the Sydney Blues Society in 1992 and being elected to president for several years in the late 90s, which involved writing many of the CD, gig and festival reviews, as well as taking the photos.  She is also a contributing member of the Wollongong Blues Club's newsletter, which is a city south of Sydney. She often photographs in a theatre close to her home, the Milton Theatre, where she also writes reviews for our local newspaper.
"Through my photography I try to convey the passion and emotion I feel at a concert, as well as the passion I sense in the performer. This is obtained with tight crops to freeze those euphoric, tranquil or thoughtful moments, along with the instruments they play; guitars, picks, slides, harmonicas, wind instruments, fingers, strings etc. Whether it is Blues, Celtic, Classical or Rock, my primary aim is to capture every ounce of emotion, frozen in time, using my Canon 60D with the Canon 70-200mm F2.8 L IS II USM to overcome those low lighting situations in most venues."