Musically, the bard from Long island, now transplanted to New Jersey, is a guitar virtuoso and performer who deserves ranking among the very best in the genre as one of the unsung treasures of the North American acoustic blues scene. Superlative as a slide guitarist and finger-picker, his stylistic repertoire seems limitless. Equal parts instrumentalist, singer and storyteller, Toby Walker plays with the grit and truehearted feeling of a man whose heart and soul lives and knows the blues. Tied down to obligations, and held back by bad luck, he was the best-hidden secret of the blues scene until recently. When he finally emancipated himself from his despised day job as a carrier with the U.S. Postal Service, nearly two decades had gone to waste, assuring virtual obscurity. When he was finally ready to break away and devote himself to music full-time, his wife provided fodder for a true-life blues song, "If you are just going to go out and play music while I am out working, I'm getting a divorce." She has since move on.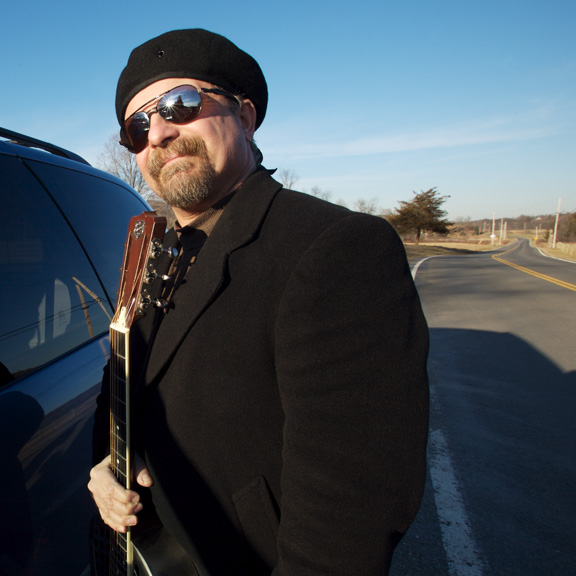 While he may be late in stepping out, Toby Walker wasted no time in perfecting his craft and distilling his life's experience into song. Few musicians in the acoustic blues genre have worked harder at mastering and synthesizing a wide range of styles. For two decades he took every opportunity to travel down South to apprentice with the old-school bluesmen, learning finger picking and slide methods, syncopations, rhythms and tunings directly from the last generation of Golden-Era blues musicians. Besides absorbing everything he could from records and books, he learned first-hand from old masters like R.L. Burnside, Eugene Powell (aka. Sonny Boy Nelson); James "Son" Thomas; Jack Owens of Betonia; Bud Spires; Etta Baker; Turner Fuddrell and many more. He was welcomed into the homes and backyards of these blues men because he is a genuinely sincere, nice and affable fellow who is the "real deal" – a hardworking and talented devotee of the blues who had the chops to back it up. Today, he is a keeper of the old traditions of these unforgotten musicians, but Toby Walker is not singularly a preservationist. He honors the authentic country blues traditions and old songs, but with his own compositions keep the music fresh and contemporary.
By the time he finally emerged out of the shadows and started to get some long-overdue national recognition he had at least 50,000 hours of practice under his belt. Not surprisingly, he startled more than a few of the respected gentry of the blues and the accolades flowed. Toby Walker won the prestigious Blues Foundation International Challenge Award in 2002. He toured England several times to rave reviews. Jorma Kaukonen invited him to teach at his famous Fur Peace Ranch guitar-workshop. Steady Rollin' Bob Margolin, Muddy Water's guitarist, blues writer, philosopher and producer, complimented, "As a blues guitar player, I am stunned and in awe of Toby Walker's pickin'! Not only does he master diverse blues styles, but plays them with both flash and depth."
Toby Walker is unsigned and releases his CDs independently and presently still plays predominately in the New York metro area. He is active the Carnegie Hall "Blues in the Schools" program and gives private guitar lessons. He has just recently performed at The Philadelphia Folk Festival and other gigs on the national stage.
Website:
www.littletobywalker.com
Recommended starters:
All of his albums are similar and consistent. "Hand Picked" issued in 2008 is a good introduction to this artist.