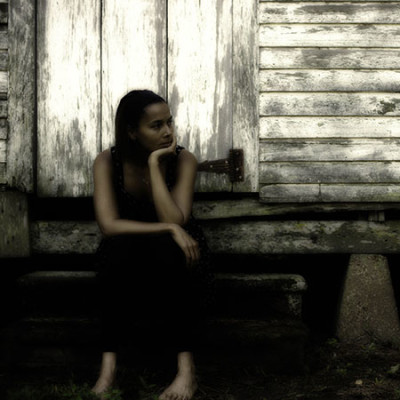 The stunning chanteuse Rhiannon Giddens from Greensboro, North Carolina, formerly with the Carolina Chocolate Drops, is a deep roots banjoist and fiddler, and undoubtedly one of the most exciting singer/songwriters to have emerged in recent times. The Oberlin Conservatory graduate and Grammy Winner (Carolina Chocolate Drops) has been defined as a folk musician, but she far transcends this limited genre delineation. Her recent work with producer T-Bone Burnett has catapulted her to international fame and her musical journey is as much American roots and string band as blues.
While she certainly does not follow narrow country blues confines, when a young, vibrant African American woman mournfully sings about the slavery experience, as she did in her most recent album Freedom Highway, Nonesuch, 2017, how can it not be blues? Freedom Highway makes unequivocally clear that Giddens is truly one of the significant, most musically and lyrically impressive young musicians of our time. She sings about the pang of separation of a slave woman from her baby, the Civil Rights struggle as in Birmingham Sunday, and more. She says about the work, "Know thy history. Let it horrify you; let it inspire you. Let it show you how the future can look, for nothing in this world has not come around before. These songs are based on slave narratives from the 1800s, African American experiences of the last century, and the Civil Rights movement of the 1960s. Voices demanding to be heard, to impart the hard-earned wisdom of a tangled, difficult, complicated history; we just try to open the door and let them through."
Freedom Highway is a lament of outstanding artistry, a dart to the heart that builds upon a slavery sale notice taken from a newspaper in the early to mid-1800s: "For Sale. A remarkable smart healthy Negro Wench, About 22 years of age; used to both house work and farming; and sold for no fault but want of emply [sic]. She has a child about 9 months old, which will be at the purchaser's option. Aug. 12. Enquire of the Printers." This heart-wrenching historical advertisement opens the album with At the Purchaser's Option, and becomes the central thematic as Giddens, and her co-writer and co-producer, Louisiana based banjoist, guitarist and fiddler, Dirk Powell, create a musical drama in which they frame a set of stories that humanize and personalize the physical and emotional suffering from the perspective of the victims.
She beautifully covers Mississippi John Hurt's Louis Collins, calling the song The Angels Laid Him Away. In a masterful display of Giddens' singing, songwriting and minstrel banjo skill, the song Julie creates a dialogue between a slave owning mistress and her female servant. The slave faces the existentialist struggle of deciding to leave the only home she has ever known at the impending advancement of liberating Union troops. She leaves, despite pleas by her mistress to stay, citing the painful memory of having her own children sold by that owner. Giddens juxtaposes the slavery theme in a leap to modern day racist injustice in Better Get It Right The First Time, a song about a good young black man losing his life in what has become an all too familiar scenario of unarmed black youths falling victims to police excess. Come Love Come is the longing voice of a young woman who was separated from her lover as she fled from her plantation as the Northern troops approached and now hopes for a reunion with her lost love.
The thematic of this album demands a naturally sad musical undertone given the inherent suffering in these dramatic stories about the cataclysmic trauma of slavery. Perhaps the saddest is the weeping lament Baby Boy, when Giddens returns to the slave sale advertisement. She puts herself in the unthinkable position of the 22 year-old woman who is faced with the heartbreaking and cruel act of having her child sold and separated from her. The album is mournful, emotionally charged and profoundly powerful. By this point a catharsis is needed and she closes the album with a song of hope, the title track the civil rights era anthem Freedom Highway by Pops Staples was a well-chosen release. Bhi Bhiman joins on electric guitar and Hubbie Jenkins plays mandolin as they chant, "…We're marching the freedom highway and we're not gonna turn around…"
Freedom Highway is Giddens' masterpiece, at once beautiful and poignantly expressive. Giddens said: "I am a daughter of the South; of the white working class, of the black working class; of the Democrat, and the Republican; of the gay, and the straight; and I can tell you one thing—we are far more alike than we are different. We cannot let hate divide us; we cannot let ignorance diminish us; we cannot let those whose greed fills their every waking hour take our country from us. They can't take U.S. from US—unless we let them. I recorded this with Bhi Bhiman, all-American singer-songwriter from St. Louis, whose parents are from Sri Lanka. America's strength are her people, whether they came 4,000, 400, or 40 years ago, and we can't leave anyone behind. Let's walk down Freedom Highway together. Written by Pops Staples in 1965."
Fame has deservedly followed her. As reported by Nonesuch: "Since that album's release, Giddens has performed on The Late Show, Austin City Limits, Later…with Jools Holland, and both CBS Saturday and Sunday Morning, among numerous other notable media appearances. She performed for President Obama and the First Lady on a White House Tribute to Gospel, along with Aretha Franklin and Emmylou Harris; the program was televised on PBS. Giddens duets with country superstar Eric Church on his powerful anti-racism song Kill a Word, which is currently top 15 on country radio; the two have performed the song on The Tonight Show and the CMA Awards, among other programs. Giddens, who studied opera at Oberlin, makes her acting debut with a recurring role on the recently revived television drama Nashville, which debuts on CMT in January, playing the role of Hanna Lee "Hallie" Jordan, a young social worker with "the voice of an angel"; CMT will air the first hour of the show's two-hour premiere on December 15."