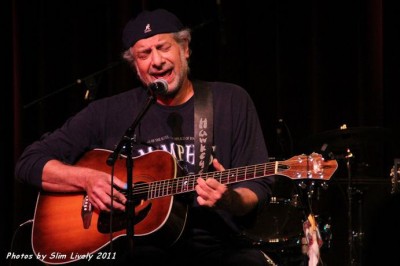 The 1960s Folk and Blues Revival was a reversal of fortune for many of the original African-American blues musicians whose careers had waned. The popularity of the blues had long declined in the black community and most original country blues musicians were retired or working other jobs. Now, a new audience found interest in them, white college kids in the US and Europe started to seek out the old masters from the pre-War era (WWII that is). The old guard was again a hot commodity and once forgotten musicians who had long stopped recording and touring were suddenly rediscovered. Recording contracts were signed, people started to make money and suddenly the old folk artists were new stars. Old music was reissued, new music was recorded and the aging maestros were heroes to a whole generation of baby boomer white kids.
These kids didn't just listen, they learned the blues. Now young  people were playing the music of old black folks in what they now call "crossover". Many among them would be the torchbearers of the genre into the subsequent decades. These apprentices were no slouches, as some emerged to carry on this music with its full vibrancy, as they learned at the feet of the original players. Anybody who loves the original blues of the 1920s and 30s will accept that there are players among the new group of disciples who could pass even the most skeptical blind-test. Some rank among the very best, true virtuosos who not only preserved the tradition but blew an energetic fire into music: John Hammond, Taj Mahal, Paul Geremia, Ry Cooder, Bonnie Raitt, Stefan Grossman, on and on. (Most are listed in this website).
Among that lucky group of musicians, the first generation blues apprentices, is Michael "Hawkeye" Herman, who got on the blues bus more than 40 years ago as a student at the University of Iowa. Herman, who now lives in Oregon, never turned back and devoted his life to becoming what he is now. He told thecountryblues.com, "I always wanted to be an old bluesman and now I am there." Now 67, the legal Social Security retirement age in the USA, he has earned his bragging rights with a colorful career. He migrated west to the San Francisco Bay area in 1968 at the height of the Hippie movement when San Francisco was the center of the universe. That's where it was all happening; and, in the period that followed he had played with, jammed and learned from the original blues players who were by then venerated elder statesmen: Son House, Brownie McGhee, Bukka White, Mance Lipscomb, Furry Lewis, Lightin' Hopkins, John Jackson, K.C. Douglas, and Sam Chatmon. He the actively performed in the Bay Area blues scene as both a solo artist and a back-up guitarist. He worked with Charles Brown, Haskell "Cool Papa" Sadler, Sonny Rhodes, Jimmy McCracklin, Buddy Ace, Charles Houf, Little Joe Blue, Boogie Jake, and many others.
There are some great blues players today who learned from records because they never had a chance to meet any of the old masters in person, either by geographic or other limitations. How lucky can a man be than to have been in the center of the blues revival, to have been an apprentice to the greats, and than to be privileged to be able to make a career at the acoustic blues and keep it going for a lifetime. His biography cannot fit into this short profile and Mr. Herman had better write a book with all his exploits. Suffice it to say that he learned a thing or two along the way, and now he is a music educator, musicologist, storyteller, guitar teacher and touring performer – an "old guard" player.
He has taught guitar for 25 years plus and developed on of the most respected Blues in the Schools programs, emulated by many others. He still tours widely and is a staple at festivals and workshops. Not only that, he is a major player in the blues community, an award winning preservationist and historian and quite the storyteller. He served for six years on the Board of Directors of the Blues Foundation in Memphis, is a judge at the annual blues competition and was chairperson of the Foundation's education committee. In November of 2004, Hawkeye was inducted into the Iowa Blues Hall of Fame in Des Moines, IA.
"Of all the musicians I learned from, the one that most influenced my sound is Brown McGhee," said Herman. He was also close to John Jackson. The Piedmont, ragtime infused country blues of the Mid-Atlantic clearly comes through in Herman's style, but, as the many players of diverse styles who had taught him pieces and ditties here and there, his own sound is an amalgam of folk blues styles. If you listen to him long enough you hear it all reflected. He is superb on slide and as a fingerpicker. The one thing that comes through is his unbridled passion and love for the music. Even after four decades plus, he speaks of it with a huge level of excitement and joy, and he plays the blues with equal fervor, with heart and soul, fire and brimstone. There can hardly be a more devoted ambassador to the acoustic, traditional blues, nor a more committed musician. No wonder that he is able to keep his career rolling and that he has built a loyal following. The important thing is that even if you don't care about any of that, if you are completely ambivalent about the whole musicology thing and all you want is just to listen to great blues without having to study, read or think about it, Michael Hawkeye Herman can play the blues, and more than just a little, and he has a story to tell.