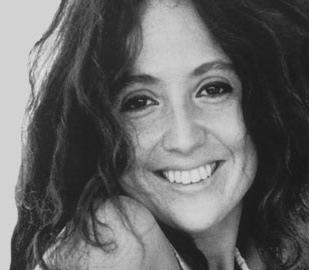 Forget about "Midnight at the Oasis" – as good of a pop-song as it is, her one mega-hit. Thank God for it because it made her some money, but it too closely defines her and many folks think that's it. She is so much more than that, maybe one of the greatest women blues singers today. Her birth name was Maria Grazia Rosa Domenica D'Amato and the baby boomers who were lucky enough to see her in the 1970s will recall her stunningly gorgeous Italian looks, sultry voice and sexy singing. Hippies all over the world were deep in love with Maria Muldaur, who was and is one of the most sensual of all the living blues singers with true soul.
She may be a one-hit wonder as far as AM radio is concerned, but when it comes to the old time blues she is still a superstar, albeit artistically and not necessarily when it comes to commercial success. While her friend and musical peer, Bonnie Raitt, has enjoyed huge record sales, Maria Muldaur has carried on and stayed close to the original roots & blues, andthat's why she is a grand diva, beloved and venerated. Like her compatriot Rory Block, she is a folk-blues singer who has stayed true to the roots music over five decades. Yet, she has not reached the level of international success that she deserves, considering that she can sing the blues with a rich and beautiful voice that evokes comparison with the grand voices of the golden era of blues singers like Memphis Minnie, Bessie Smith, Victoria Spivey, Sippie Wallace and yes, even the great gospel/R&B singer like Aretha Franklin. She is steeped in American roots music and learned to play fiddle from the Watson Family in North Carolina. She absorbed the entire folk/blues revival and carried on those traditions. Notably, she may be the closest torchbearer of the old time black blues singers of the 1920s like Memphis Minnie and Bessie Smith.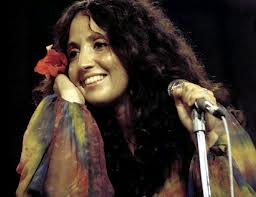 Maria Muldaur was born in Greenwich Village, the epicenter of all things hip, and started her career playing fiddle and singing in jug bands during the early 1960s in her native locale– talk about at the right place at the right time.  She hung out with Dylan, had Ry Cooder, Stefan Grossman, Geoff Muldaur, David Grissman, John Sebastian and the Grateful Dead play behind her. Yet, she is by no means a nostalgia act. Yes, still sings "Oasis" at her shows, but make no mistake, she is the real deal today. One of the best contemporary acoustic blues albums of original blues interpretations is "Richland Women Blues" which connects her with some of the best blues players of our time: Roy Rogers, Alvin Youngblood Hart, Bonnie Raitt, John Sebastian and many more. Along with "Sweet Lovin' Soul", with Del Rey and Steve James & Taj Mahal, these albums rank musically as some of the finest recordings of acoustic & country blues and they rank highly in any folk/blues collection.
Maria Muldaur is still as hot as ever and when she sings with her sultry growl you'll know that nobody alive today can sing the blues like this sweet Italian girl from Greenwich Village.