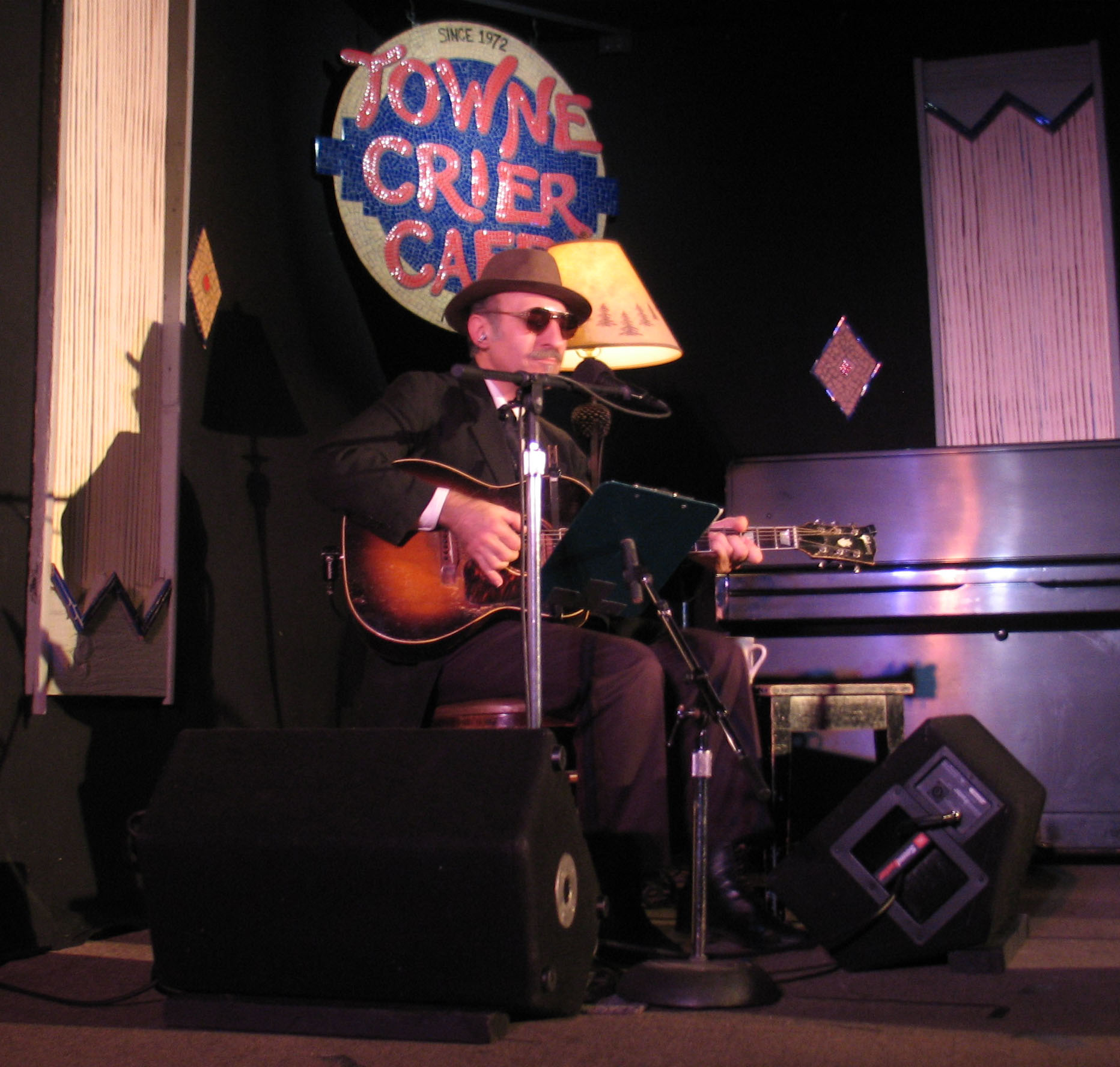 Leon Redbone has been the big daddy of the old time Blues for more than forty years now. People have been scrambling to figure him out ever since Bob Dylan mentioned in a Rolling Stone interview in the early 1970s that Leon was his main man, and all eyes were on the obscure bard. Suddenly, everybody wanted to know about him, and his career ascended into stints on Saturday Night Live, and later found him on numerous network talk shows, including the Tonight Show. They still have not figured him out yet.
Always sort of a novelty act, with the trademark 1920s Panama hat, dark sunglasses, snazzy but crumpled old time suits, and walking cane, sporting his famous moustache, Leon Redbone is a master of the enigma, a man of debonair retro style, a walking Robert Crumb cartoon. Even back then, he was a throwback to the traveling minstrels, an old Vaudeville act and a relic of some bygone era.
Shrouded in a cloud of a self-imposed mysterious identity, with wildly bizarre biographical tales told, he thrives on the inexplicable character and persona he has created. He made a little money with TV commercials, like "This Bud's for you", and is still actively traveling the circuit today. If you look past the enjoyable theatrics, the enigmatic persona and the show-biz aspects of Leon, and more power to him for it, he is substantially one of the most extraordinary musicians of our time. Indeed, he is one of the premier musicologists and musical stylists. He remains a traveling minstrel to this day.
Whether it is old standards of the Piedmont blues, ragtime, early jazz, 1920s & 30s Popular hit-revival, Leon Redbone is a walking 78 record, a virtual time capsule, a musical archive, with his baritone singing that he curls into a raspy falsetto like the 1930 crooners. Unrivaled on guitar, banjo and harmonica, Leon Redbone is a masterful instrumentalist, who recites the old music in an indescribably wonderful fashion. The musical experience of seeing this performer live is as close as it gets to the old Vaudeville traveling tent shows, and when it comes to keeping all the old music alive, nobody alive can carry his guitar case.
Blues fans love Leon Redbone because he, in turn, loves Blind Blake, Jelly Roll Morton, Blind Lemon Jefferson, and then some.
Recommended Starter:
Double time- Warner Brothers 1988