You can find different country blues players, but try as you will, you will not find any better than "ruff and tuff, never enuff" John Mooney, one of the fiercest blues players in the world. He is in an elite group of very few top of the heap Delta Blues style players today.
The man is a fiery blues monster with an authentic connection to the golden age of the traditional blues. How many people can claim as a 16-year old to have been under the wings of Son House? Indeed, no matter whether he plays electric or acoustic guitar, John Mooney carries on the old-school blues, distinctly comparative to the intensely rhythmic, thunderous style of Son House. The unmistakable influence of Son House is also evident in the way that John Mooney projects his voice into a booming holler, emulating the powerful singing style of Son House. John Mooney, ever flamboyant, is by no means monotone, and he has incorporated multi-faceted influences, particularly from his adopted hometown of New Orleans. His second major influence was none other than Fezz, Professor Longhair, the great boogie-woogie, barrel-house, whorehouse blues pianist who was paramount in the musical development of the Big Easy and with whom John Mooney had a long stint as guitarist. Let's not forget Snooks Eaglin.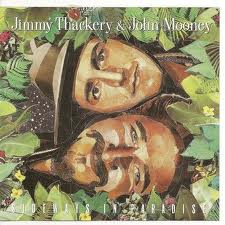 When John Mooney gets going, laying down a syncopated beat and flailing the slide over his fretboard, the walls shake and the floor rumbles like an earthquake just hit. The traditional blues often had one single player or a small combo playing acoustically in plantation juke joints on a Saturday night, to boisterous, hard-drinking folks who labored hard all week and wanted to dance their troubles away. Son House, Willie Brown, John Lee Hooker and Charley Patton had to play loudly and fiercely to give the crowd something to shake their booty to, without amplifiers. Pounding a driving beat, a boogie, you had to sing loudly, booming over the crowd. Few people can still pull that off today, unamplified the way the old timers could. Maybe John Hammond and Guy Davis, if anyone, but John Mooney is in a class of his own. When he sits down with his National guitar and starts his stomp, you think you were listening to a percussionist. Hearing John Mooney's thumping guitar and slide style, amply reveals why the term "rocking and rolling" came out of the blues long before rock-and-roll was born. The man gets down! Another great New Orleans musician, Louis Armstrong would have said "He plays it hot".
Mooney is an ace slide player, a scorching guitarist with a rich, soulful voice. Listening to his body of work reflects the core of Southern roots music, particularly the sounds of the Big Easy, but always anchored in the Delta Blues. Sometimes a dash of mambo, a bit of Creole zydeco, the Wild Magnolias and all that…plus the masters he apprenticed with…Snooks, House and Fezz. John Mooney swings, stomps and slides and he will shake you up! Nobody can do it better.
Recommended starter: One of the best contemporary acoustic blues albums in the traditional style is the collaboration of John Mooney and Jimmy Thackery, the former Nighthawks guitarist. "Sideways in Paradise".