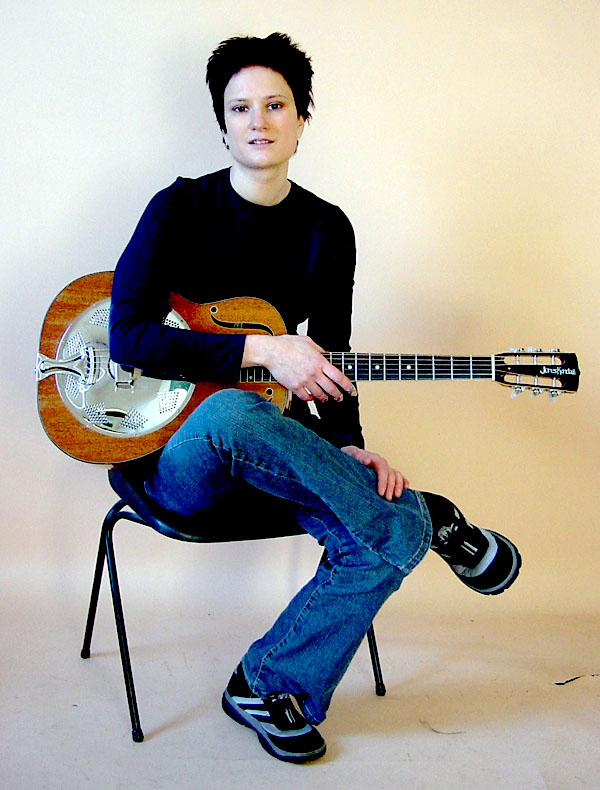 There is nothing not to like about this talented young singer from the UK, a delightful newcomer to the scene. Not yet well known in the US and abroad, she is a welcomed addition to the acoustic blues.
Emily Druce has an individualistic, light, gentle voice and she plays guitar quite well. Overall very impressive, and just getting started, Druce is one of the bright lights of the UK blues scene and she has the chops to make a big name for herself. Hardcore blues fans will appreciate her sparse, under-produced traditional style. Her lovely arrangements of old classics and delightful originals make an excellent mix into any blues collection.
She is a major newcomer with massive potential to become a major international blues star. Hopefully, she will manage to get booked into some US festivals break through the barrier of that big Atlantic.
She is hot stuff, immense fun and enjoyable by any measure. Keep an ear on her.
Recommended starter:
New Day on Roly Recordings