It is with great sadness that we have learned of the death of John Cephas. He was a brilliant musician, a kindhearted gentleman and a wonderful person to anyone who knew him. This listing was written before he passed away, before the launch of the website. In tribute to one of the greatest blues duos since Brownie McGhee and Sonny Terry, it stands in memory of John. Phil Wiggins has been playing with Corey Harris quite often lately, although no recording has yet been issued.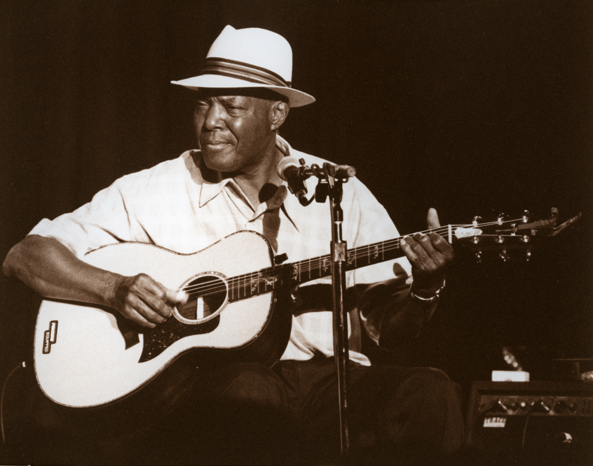 The Piedmont blues is a gentle and melodic blues style native to the mid-Atlantic region of the US, particularly to the Carolinas and Virginia over to Tennessee, as practiced by such luminaries as Blind Boy Fuller, Blind Blake and the Reverend Gary Davis. The Piedmont players favor a particular alternating thumb and fingerpicking guitar style that is rooted in ragtime, a music that preceded and heavily impacted the blues. Cephas and Wiggins are undoubtedly the heirs to the other great tidewater duo, Sonny Terry & Brownie McGhee. While they are by no means a cover, they clearly styled themselves after that great team and picked up a similar sound, in a wonderful kind of way. John Cephas sounds hauntingly similar to Brownie McGhee and Phil Wiggins would have made Sonny Terry proud.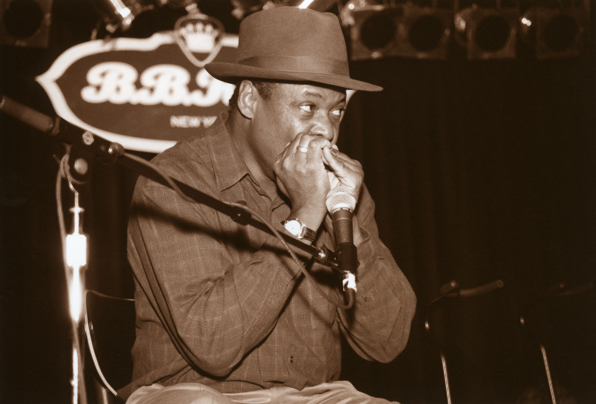 Washington, DC "Harmonica" Phil Wiggins was an Army brat who spent most of his youth over in Germany. "Bowling Green" John Cephas was raised in Virginia. The two met at the Smithsonian Folklife festival in 1976, and they've been playing together since. They embody  a superlative, fun and delightful blues style, the essence of true-hearted down-home blues sung and played the real way, with every song a sweet kiss of the country blues revival. Undoubtedly, one of the the best blues duos in the world today, Cephas & Wiggins are W.C. Handy award winners and John Cephas was honored with the National Heritage Fellowship "Living Treasure" Award. This blues is as good as it gets! Not only are they superlative musicians, it would be tough to find two nicer, more kind-hearted guys, always willing to work with younger musicians and they go out of their way for their audience. Fixtures on the festival and workshop circuit, they are minstrels, teachers, folklorists, storytellers and proponents of the rich African-American folk tradition. The term "Living folk treasure" is definitely in order.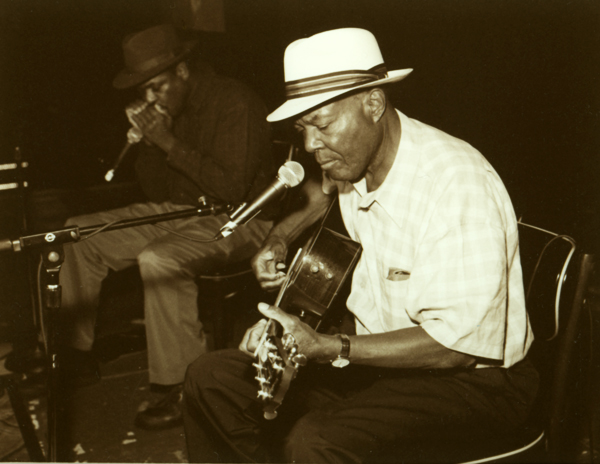 Cephas & Wiggins deliver shows packed with a wide repertoire of old songs, spanning the history of the folk-blues. Wiggins has mastered a wide range of harmonica styles and while he is seldom mentioned by the harp aficionados, who tend to focus on the amplified "Little Walter school" of harmonica, he deserves to be ranked among the finest harp blowers in the land.
When it comes to the country blues, these two internationally famous and well honored gentlemen are the simply among the best and finest.