The old-time blues is alive and well and living in Iowa? No kidding. The Midwest gets down with the best of them. A forceful slide guitarist with an exceptionally rhythmic style, reminiscent of Bukka White, Catfish Keith flails his poor National resonator guitar mercilessly. This guy lets it rip and knows the old adage "You ain't shit unless you can make 'em dance".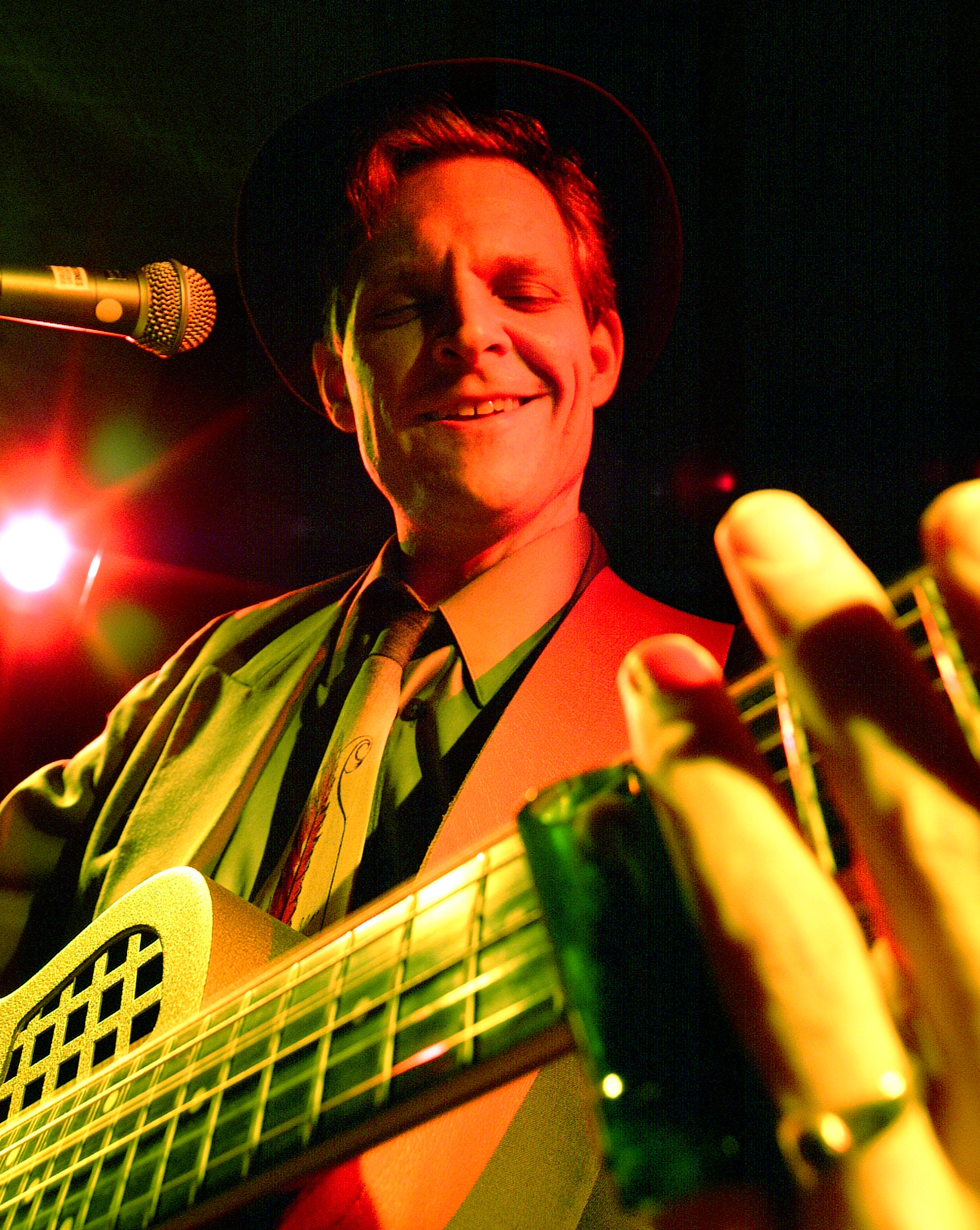 The Catfish made quite a name for himself in Europe, especially in the UK, where they love his style, both musically and the snazzy stage persona he adapted. The Catfish is always dressed up for the show with a 1930s retro-style tie and a fedora hat, almost like a stereotypical white blues performer so often ridiculed among the black performers. Let him dress like he wants. This guy can play and sing among the best of them, and if he wants to use a shtick to prop up his act, it's "all good".
Unquestionably one of the major acts in the genre, Catfish Keith is a smokestack lightning player and a foot-stomping, thunderous fireball. It would be difficult to find a more energetic and dynamic performer and he well deserved the many accolades bestowed upon him. His music is fun, lively and exuberant, one of the best out there. Let anyone see him perform and then claim the traditional blues is an anachronism on the wane. Not only that, but he makes it all good fun and that's outright infectious.
Recommended Starter:
All of the Catfish CDs are very good. Starting with "Fresh Catfish" on Fish Tail Records is a safe bet.